A Clean Garage is a Safe Garage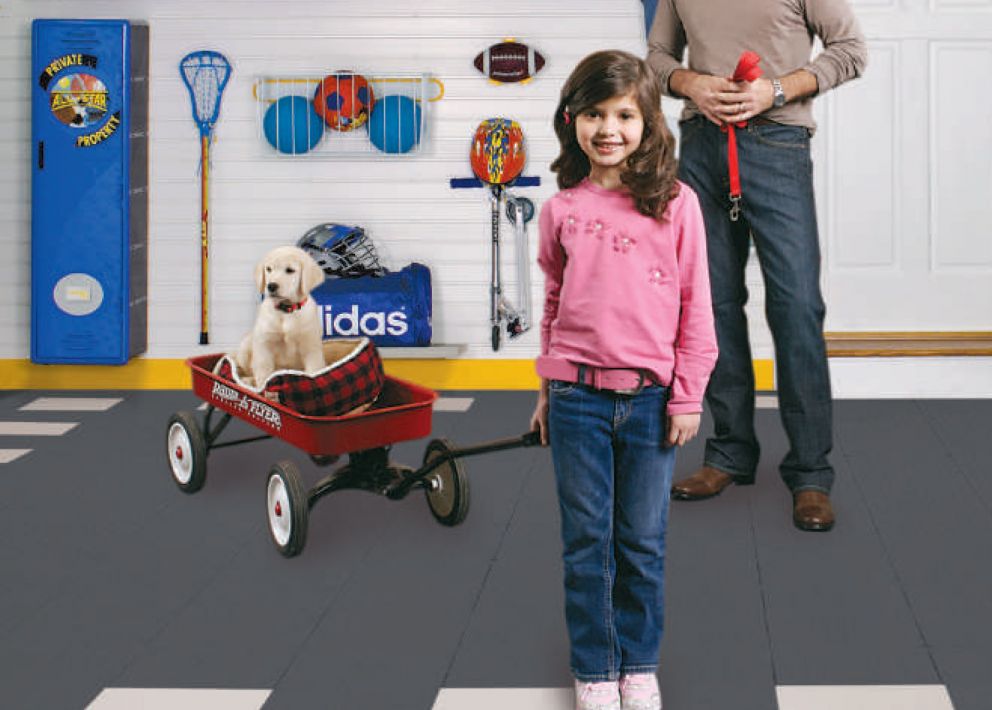 Posted:
Jan 2nd, 2023
9:42 am
Following these guidelines can make your garage a clean, safe and useful room in your home –
Protect your family from poisoning
Conduct an audit of every container in the garage to identify toxic materials. Toxic materials include:

- garden pesticides
- automotive fluids
- lighting fluids (for grills)
- paints
- paint thinners
- paint removers
- many household cleaners


Dispose (properly) of as many toxins as possible
Throw out products that are:

- unlabeled or of unclear usage
- past recommended usage date (printed on container)
- inadequately sealed; obsolete (example: servicing a product you no longer own or use)
- ineffective (example: you've switched to a better product)
- insufficient (example: not enough solvent to complete a task)


Store all products in original containers and accordance with the manufacture's recommendations.
Never transfer toxic materials to glasses or food containers, where it can be mistaken as food/beverage.
Store hazardous products out of the range of children, in locked cabinets where possible.
Dispose of any product that does not have clear usage, clean-up and emergency response directions.

Create a gas-free garage
One of the most serious hazards in the garage is from contained toxic gases. Follow these suggestions and you will be sure to have a safe garage the whole family can enjoy.
Never use a barbecue or gas grill indoors, inside a garage or in any enclosed porch.
Never use electric generators inside the home, garage or other enclosed area.
Do not warm up car in garage, and exit garage promptly after engine starts. (Leaving the garage door open does not provide adequate ventilation).
Even small engines, such as those in pressure washers, can cause carbon monoxide poisoning.
Post all emergency response numbers by every telephone. Should you suspect carbon monoxide poisoning in your home, call the emergency number immediately.
Install carbon monoxide alarms on every level of your home, especially near sleeping areas.

Garage safety – falling items
Falls are the leading cause of injury-related death in the home. More 540,000 slip-fall injuries requiring hospital care occur in North America each year. Thousands of additional injuries occur due to items falling from shelves, hooks and cabinets. Check your garage to make certain that item is stored securely.
These six tips should help:
Relocate heavy and sharp objects, such as tires and gardening tools are propped against walls.
Store ladders horizontally. This prevents tipping and discourages children from climbing them.
Anchor tall shelving units to the wall.
Store tools, gardening supplies and automotive parts on shelves.
Avoid overloading shelves. If in doubt, add shelves. (Even better: dispose of what you don't need.)
Position lightweight items on higher shelves and position heavy items on shelves closet to the ground.

Avoid accidental falls
Walk through your garage alert to potential slipping or tripping hazards. Keep in mind the following four rules:
Remove all objects from stairs, steps, landings and floors.
Tuck electrical cords into the appliance, where possible, or around external prongs – but always out of walkways.
Attach and secure banisters or handrails on both sides.
Keep the floor clean. Promptly clean up grease, water and other spills.